SportMngr
Livescore for your sport event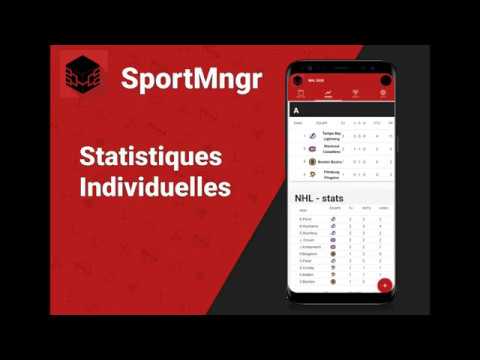 The SportMngr tournament software help you run tournament in a time efficient manner.
With the intuitive control table you can easily manage court occupation, input score, and the player can check their next matches schedule in real time.
SportMngr tournament software 5 minutes tutorial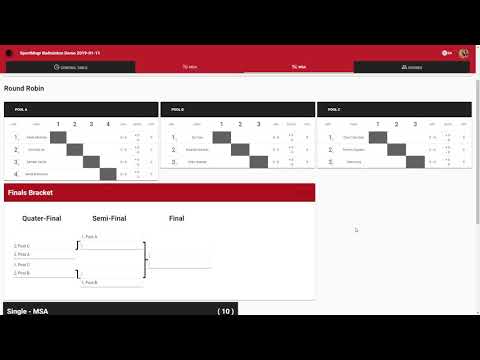 Cost
less than 20 players: FREE
less than 100 players: 10$
more than 100 players: 20$
The league mode upgrade any event, small or big with pro leagues features. Matchs schedule, Teams standing and playoff bracket.
Build playoff or main draw with an easy to use visual bracket maker
Schedules the matches for the seasons in a few click. Or let the application automatically fill the calendar for you.
A PIN can be assigned to each team or player so they can input the match result by themself
SportMngr league software 5 minutes tutorial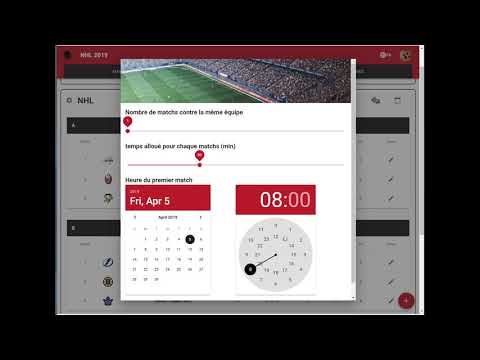 Cost
Up to 8 teams: FREE
Up to 16 teams: 10$
over 16 teams: 20$
The golf app let you build multiple round tournament or a live scoreboard for you favorite golf course where everyone that play the course can share their score and climb the leaderboard
Live Results
Players score are up to date after each hole
Self-service scoring
Player can use their smartphone as their scorecard during the tournament
Cost
Up to 8 teams: FREE
Up to 16 teams: 10$
Over 16 teams: 20$